Promoting Systems Thinking, Getting Careers Started
Students can now register for courses at the Center for Key Qualifications
Freiburg, Mar 27, 2017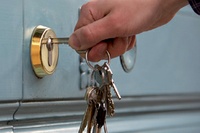 Photo: Baschi Bender
The Center for Key Qualifications (ZfS) of the University of Freiburg is offering a wide range of courses in Summer Semester 2017 to help students acquire the professional skills they need. Bachelor's, law, and teacher training students can register online already as of April 3, 2017. Registration for all other enrolled University students begins April 19, 2017.
The world of digital work is quickly evolving. If graduates want to play a formative and leading role in the workforce, they not only need specialized knowledge, they also need other key professional skills. The ability to think in systems, work in teams, and share knowledge with others is just as important – as is analytical thinking and the ability to analyze a situation critically.
In the Center's management courses, students can combine business thinking with social and personal skills – for example, in the courses "Ethics as Managerial Responsibility and a Success Factor in Companies," "Sustainability as a Professional Field: Creative Skills for Sustainable Development," and "Diversity Skills." Communication courses such as "Transcultural Skills in a Globalized World," "What Does It Mean to Act Responsibly? Ethical Issues in Your Personal and Professional Life," and "Ways to Handle a Tough Speech Situation" encourage students to reflect more on how they and others think and act while exploring this more in-depth in job situations.
Media courses like "Public Relations with Social Media" and "Publishing 2.0: Media Production, Marketing, and Professional Fields" explore themes relating to digital development. In order to achieve the desired effect when using social networks, professional communication strategies are required. Students can explore factors for success while analyzing, reflecting on, and criticizing different strategies in order to practice them more responsibly. The Center's computer courses teach skills that are useful for many professions, so that students can work independently and competently with different computer programs and systems. "Introduction to Modern Digital Electronics," "Foundations of Data Analysis," "Foundations of the Programming Language Python," and "IT and Data Management" are just some of the courses offered.
"Check My Skills Profile" is a course offered jointly with the Southern Upper Rhine Chamber of Commerce (IHK) that gives students the opportunity to create an individual skills profile. Selected local entrepreneurs talk with students about the qualifications, skills, and strategies they need to launch their careers after obtaining a bachelor's degree.
The "Personal Skills Module" (MPK) course for teacher training students explores a wide range of approaches to responsible conduct. "Ethics in School: Between Identity and Alterity" and "Intercultural Communication in the Classroom" also address various aspects of diversity and cooperation.
For the program of courses and further information (most courses are in German), please visit
Contact:
Waltraud Ziegler
Center for Key Qualifications (ZfS)
University of Freiburg
Phone: +49 (0)761/203 - 9473
E-Mail: zfs-info@zfs.uni-freiburg.de