Funding Transfer for Research in the Upper Rhine
District president Bärbel Schäfer hands over the official Interreg funding approval for the large-scale research infrastructure project
Freiburg, May 10, 2017
Photo: Peter Mesenholl
Ladies and Gentlemen,
Dear Colleagues,
The monitoring committee for the program Interreg V Oberrhein (Interreg V Upper Rhine) has approved nearly 950,000€ for the large-scale infrastructure project "RMTMO RI – Strengthening the Research Infrastructure in the Metropolitan Upper Rhine Area." To celebrate the funding transfer, we invite you on
Friday, Mai 19, 2017, 11am
in the rectorate building at the University of Freiburg,
Lecture hall, 6th Floor, Fahnenbergplatz, 79085 Freiburg.
District president Bärbel Schäfer will hand over the approval to the project leader Prof. Dr. Gunther Neuhaus, Vice Rector and Vice-President for Research at the University of Freiburg, and other partners in the three-country project. There will be an opportunity for interviews after the celebratory transfer.
The event will be held in German and French with simultaneous translation.
We look forward to your participation.
With kind and collegial regards,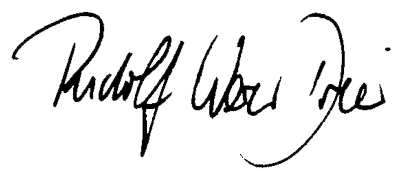 Rudolf-Werner Dreier
Office of Public Affairs